WEDDING/EVENT CALLIGRAPHY
I am a modern calligrapher. My style is whimsical and doesn't adhere to a particular script or font. If my style jives with your taste, I'd love to talk about your needs!
You choose:
- medium: ink/acrylic paint/watercolor
- uppercase/lowercase lettering
- arrangement of text on page/sign

My clients enter into a partnership with me -- they trust me with their addressee lists and I strive to honor this by producing quality work that will delight them and their guest list.

THE PROCESS:
1. Prospective client inquires by e-mail with info. about work needed, e.g. Number of envelopes needed, date when envelopes should be mailed.
2. Kendra responds within 1-2 business days with quote based on time, materials needed.
3. Client agrees to hire Kendra.
4. Kendra sends contract to client indicating date of delivery.
5. Client agrees and returns, signed, to Kendra, with deposit.
6. Client has envelopes, signage shipped to Kendra.
7. Kendra sends a mock-up to show client how work will appear.
8. Final payment received. Kendra delivers client work on or before agreed-upon delivery date. Client is delighted!
PRICES
ENVELOPES:
Envelopes addressed by hand using classic dip calligraphy technique
& highly-pigmented black Sumi ink.
Standard ink colors are: black, chocolate brown, red, orange, yellow, green, blue, purple, gold, silver, copper, and bronze. A $50 mixing fee will apply for custom ink colors.
$2.50/each for a single envelope (outer)
$3.00/set (both an inner & outer envelope)

WEDDING SIGNAGE:
NOTE: Client is encouraged to supply paper/signage and purchase at least 10% more than is needed (to account for human error). Kendra is happy to purchase paper/signage for an additional fee.
Escort & place cards: $1.50/ea
Menus - $10 set-up fee + $1/line ($20 to digitize copy for printing)
Seating chart - $25 set-up fee + $1/line
Painted Signs - $25 set-up fee + $4/line
PAYMENT: I accept cash, check, credit card, Venmo, the Cash app, and paypal.


Email today to check availability and for a custom quote. Thank you for visiting. Do follow us on instagram, as well.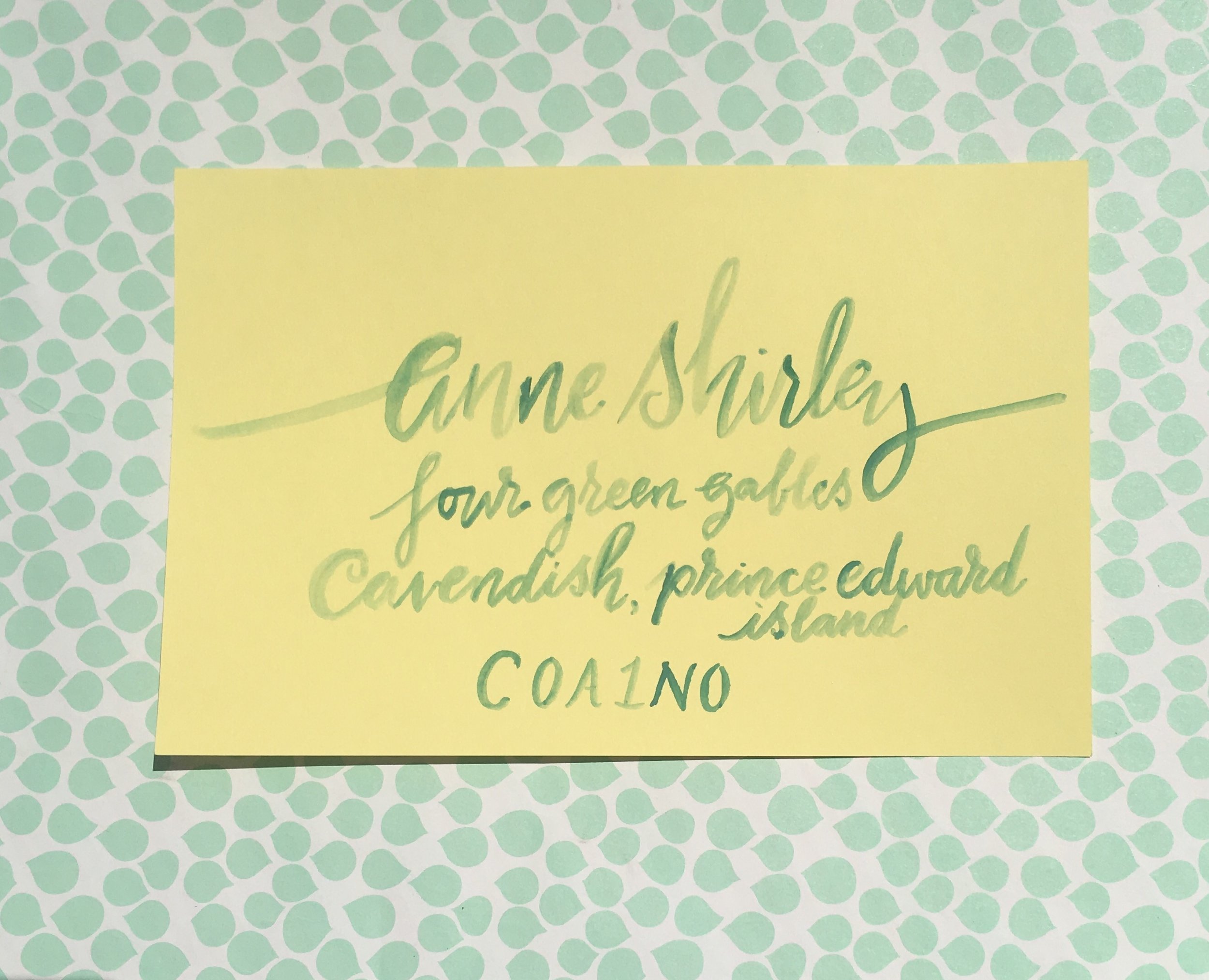 LOWERCASE LETTERING
WATERCOLOR